Virginia Lake Renovation, Lake Construction, & Lake Restoration in Virginia
Lake Renovation & Construction in Virginia Beach, Chesapeake, Portsmouth, & Hampton.

Golf Course Construction, Drainage, Hydroseeding & more!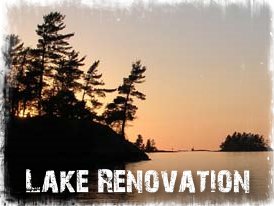 Lake Renovation
is the process of restructuring or restoring a lake by digging, sloping, & grading the riverbed and riverbanks. Lake renovation is a large undertaking that entails excavation, grading, and landscaping and requires the use of heavy equipment, such as dozers and crawlers. Our company specializes in Lake Renovation, Lake Construction, Lake Restoration, and all services relating to lake and pond renovation. We have the tools, experience, and equipment to successfully complete your project.
If you would like more information about our drainage services in
Hampton Roads
,
Southeastern Virginia
,
Northeastern North Carolina
,
Richmond
, or
Washington D.C.
,
Contact Us
for a free quote. Our drainage services are especially convenient for projects in
Virginia Beach
,
Chesapeake
,
Norfolk
,
Portsmouth
,
Newport News
, and
Suffolk
.

We proudly serve the lake renovation needs of Hampton Roads. Whether it's lake construction in Virginia Beach, pond construction in Chesapeake, or lake renovation in Suffolk, we are prepared to serve your lake renovation needs. Contact Us today and put our fleet to work for you.