Virginia Beach Tree Clearing, Portsmouth Tree Clearing, & Virginia Tree Removal
Tree Clearing & Tree Removal in Virginia Beach, Suffolk, Portsmouth, & Newport News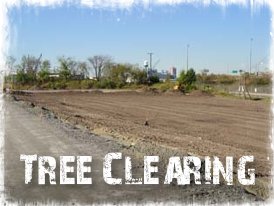 Tree Clearing
is the act of removing trees from an area of land, and often preceeds the construction of new home additions, roads, commercial sites, athletic fields, and other residential construction projects. Tree clearing is a very demanding job that requires heavy equipment, such as bull dozers and land crawlers, to complete successfully. Premier Earth Shaping specializes in Tree Clearing, Tree Removal, and Site Clearing in Virginia.
If you have a question about our tree clearing services in
Hampton Roads
,
Southeastern Virginia
,
Northeastern North Carolina
,
Richmond
, or
Washington D.C.
,
Contact Us
for a free quote. Our lot clearing services are especially convenient for projects in
Norfolk
,
Portsmouth
,
Virginia Beach
,
Chesapeake
,
Newport News
, and
Suffolk
.

We proudly serve the tree clearing needs of Hampton Roads. Whether it's tree clearing in Virginia Beach, site clearing in Portsmouth, lot clearing in Norfolk, or tree removal in Suffolk, we are ready to serve you. Contact Us today and put our tree clearing fleet to work for you.