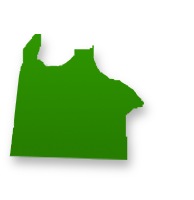 Chesapeake, Virginia

Tree Clearing, Excavation, Grading, Land Leveling, Site Work, Athletic Fields, & more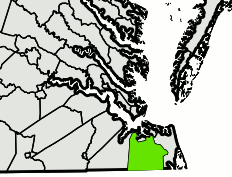 About Chesapeake
The name Chesapeake is derived from the Algonquin Indians' name for the area, "Chesepiooc", meaning "Great Shellfish Bay". European settlers began building homes in modern day Chesapeake after the establishment of Jamestown in 1607. Chesapeake is a key city in the Hampton Roads area.
The area now called Chesapeake grew from residential and commercial development of community crossroads areas, which are still referred to by name today. These areas include Great Bridge, Oak Grove, Pleasant Grove, Fentress, South Norfolk, Western Branch, Deep Creek, Indian River, and Hickory.
Chesapeake grew with the rapid explosion of neighboring Virginia Beach and Norfolk. During the 1960s and 1970s, Chesapeake began establishing a solid network of city services, such as police offices, fire departments, schools, libraries, parks, health care centers, land use planning, roads & transportation, and more. The 353 square miles offered by Chesapeake have yielded great opportunities for development - both residential and commercial.
Chesapeake Landscape, Position, & Geography
In recent times, Chesapeake has been a popular residential area for people who work in nearby cities. Today, Chesapeake is also home to large industrial centers and commercial enterprises. The position of Chesapeake is very unique; it offers waterfront areas that touch the Chesapeake Bay, but also offers land area away from large city centers. These characteristics make modern Chesapeake a unique blend of urban and rural, offering excellent opportunites for residential as well as commercial development projects.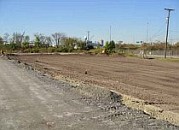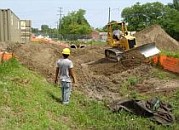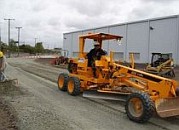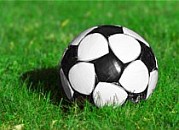 Chesapeake Tree Clearing, Lot Grading, Earth Clearing, Excavation, Hydroseeding, & Bushhogging
Chesapeake continues to develop with new construction projects, housing projects, and commercial sites every day. Premier Earth Shaping is your Chesapeake tree clearing, lot grading, excavation, site development, and golf management provider of choice. Our earthmoving, excavation, and hydroseding services extend to all of Chesapeake. We are a certified Class A Contractor offering earthworks services including:
Tree Clearing

Site Development

Site Preparation

Excavation

Land Clearing

Grading

Land Leveling

Bushhogging

Dirt Moving

Earthmoving

Bulldozer Services

Hydroseeding

Putting Green Installation

Drainage Management

Golf Course Management

Basketball Court Construction

And More!
Get your FREE project quote for your Chesapeake construction project. Just click the button below to submit a request online, or call us. We would be honored to help you.
Sources: "History of Chesapeake" Chesapeake, Virginia Website. 19 Nov. 2010 .
"Chesapeake Virginia History" Hello Chesapeake. 19 Nov. 2010 .

Franklin
Poquoson
& MORE!