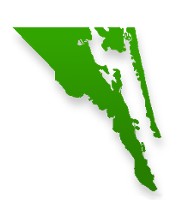 Currituck, North Carolina

Land Clearing, Tree Clearing, Grading, Site Development, Excavation, Tree Removal & more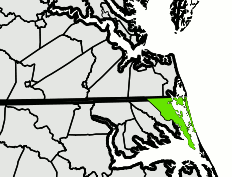 About Currituck County
Currituck was one of the very first areas settled in the United States, being established as early as 1668. Currituck County is one of only five original seaports in North Carolina. The name "Currituck" comes from the Algonquin Indian name meaning "The Land of the Wild Goose." Currituck lives up to its name, the Currituck Outer Banks are abundant with birds, ducks, geese, and other wildlife.
Currituck saw steady growth after its founding. In the early 1700s, the Currituck County Courthouse was constructed. In 1842, the courthouse was rebuilt, and is still used today. Together with the Currituck jail built in 1776, these are the two oldest buildings in North Carolina.
By the 1800s, Currituck had developed a reputation as a peaceful hunting and fishing community. The area experienced new growth after the opening of The Albemarle Chesapeake Waterway (today called the Intercoastal Waterway) in 1859. In the late 1800s, with industry and urban centers beginning to take over the landscape of many communities, the pristine environment of Currituck County earned it a reputation as a "sportsman's paradise." Wealthy businessmen and travelers flocked to Currituck for the famous hunting and wildlife. Today Currituck is one of the fastest growing counties in North Carolina, and offers an attractive blend of environmental appreciation and new development.
Currituck Geography, Position, & Landscape
Currituck is a diverse and varied community, offering quiet waterways, marshes, and woodlands, as well as urban centers, retail shopping centers, and residential areas. On the western mainland there are several small communities, including Coinjock, Moyock, and Point Harbor. On the eastern shore, many natural barrier islands separate the Currituck Sound from the Atlantic Ocean. Corolla is a notable community found on Currituck's eastern shore. Many islands are also a part of Currituck, including Knotts Island and Bells Island. Currituck is an attractive area for residential development, and offers a quieter, more rural environment for residents.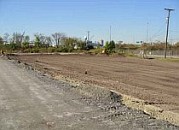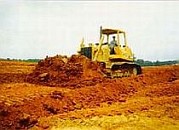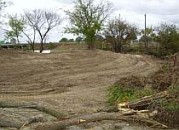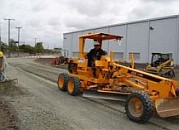 Currituck Land Clearing, Grading, Tree Clearing, Excavation, Hydroseeding, & Site Preparation
Currituck is a fast-growing community, with new businesses expanding and new construction projects changing the landscape. If you are a business in Currituck, you can depend on Premier Earth Shaping for all your excavating and land clearing needs. Whether it's clearing trees off of your land, grading dirt to a specified height, or excavating a new construction site, we are the earthworks experts. Premier Earth Shaping is a Currituck tree clearing, land clearing, excavation, grading, and dirt moving contractor. We offer Currituck excavation, lot clearing, land leveling, heavy equipment, and site preparation services at affordable prices.
If you have a Currituck construction project requiring land clearing, excavation, grading, or dirt moving services, call Premier Earth Shaping. We are an insured and certified Class A Contractor offering a multitude of earthworks services to Currituck, including:
Land Clearing

Tree Clearing

Site Preparation

Excavation

Grading

Land Leveling

Dirt Moving

Earthmoving

Bulldozing

Bush hogging

Hydroseeding

Soccer Field Construction

Drainage Systems & Ditch Digging

Golf Course Management

Basketball Court Construction

And More!
Get your FREE project quote for your Currituck construction project. Just click the button below to submit a request online, or call us. We would love to help you.
Sources: "Currituck County History" visitcurrituck.com. 23 Nov. 2010 .
"Currituck County" currituck.com. 23 Nov. 2010 .
"Currituck County History" currituck.com. 23 Nov. 2010 .

Franklin
Poquoson
& MORE!