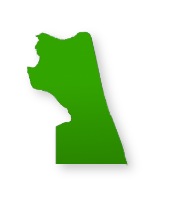 Virginia Beach, Virginia

Excavation, Site Clearing, Grading, Site Work, Tree Clearing, Snow Removal, & more

About Virginia Beach
Virginia Beach's position on the coast has made it a key port for centuries. In 1607, English explorers under Captain John Smith landed at Cape Henry, at the northern tip of modern day Virginia Beach. Cape Henry soon became an important destination for merchant ships traveling across the Atlantic ocean. It was also at Cape Henry where a lighthouse was constructed that would become the official symbol of Virginia Beach.
Modern day Virginia Beach began in 1880 with the building of a hotel on the Virginia coast. In 1883, a business was created to build a railroad from the busy port city of Norfolk to the ocean front. Railroad tracks ran from Norfolk inland to the The Princess Anne Hotel on the coast. This name would later be used for Princess Anne County, which became a small resort community.
After the Cavalier Hotel and the Virginia Beach Boardwalk were constructed in the 1920s, the city experienced extraordinary growth, not only as a resort city, but also as an industrial center. In 1963, Princess Anne County was annexed as part of Virginia Beach and Virginia Beach became a city of 125,000 people, growing from 1,600 to 172,800 acres. With more land for development, Virginia Beach exploded, surpassing Norfolk as the area's largest city.
Virginia Beach Landscape & Geography
Virginia Beach is the largest pleasure beach in the world, and as such, is one of the most popular vacation spots on the East Coast. Pleasure seekers enjoy sunbathing, swimming, hiking, fine dining, and more. Virginia Beach has a diverse economy which matches its diverse landscape. Virginia Beach features beach front attractions, downtown development projects, large shopping centers and malls, business centers, sports centers, and more. Today Virginia Beach is the most populated city in Hampton Roads, as well as Virginia.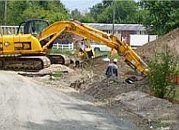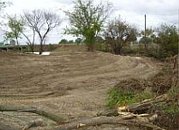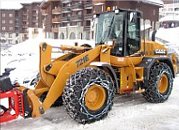 Virginia Beach Tree Clearing, Grading, Site Clearing, Excavation, Bulldozing, Golf Development
The continued growth of Virginia Beach means that new construction projects are constantly being undertaken, older buildings are demolished to make room for new ones, and existing construction projects are experiencing new additions. Roads and highways are being expanded, and land must be cleared to make way for new ones. Premier Earth Shaping is the premier source of tree clearing, excavating, grading, site development, and site utilities in Virginia Beach. We are an earthmoving, excavation, and site development company servicing all of Virginia Beach. We are a certified Class A Contractor offering earthworks services including:
Excavation

Site Development

Tree Clearing

Land Clearing

Grading

Land Leveling

Site Preparation

Bushhogging

Earthmoving

Dirt Moving

Bulldozer Services

Hydroseeding

Putting Green Installation

Drainage Management

Golf Course Management

And More!
Get your FREE project quote for your Virginia Beach construction project. Just click the button below to submit a request online, or call us. We would be honored to help you.
Sources: "Virginia Beach: History." Cities of the United States. 2006. Encyclopedia.com. 19 Nov. 2010 .

Franklin
Poquoson
& MORE!