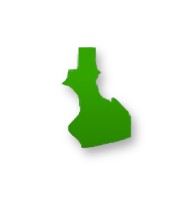 Portsmouth, Virginia

Excavation, Lot Clearing, Grading, Site Development, Tree Removal & more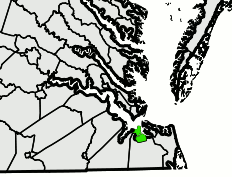 About Portsmouth, Virginia
The town of Portsmouth was founded by William Crawford in 1752 on 65 acres of land west of the Elizabeth River, just across from the city of Norfolk. William "Colonel" Crawford was an influential merchant and ship owner who held various important offices in the area, including high sheriff, lieutenant colonel in the local militia, and Norfolk County presiding court judge. The 65 acres of land were part of Crawford's plantation and became a town by an act of the Virginia General Assembly. The town was named "Portsmouth" after the famous English naval port.
Portsmouth gained respect as a deep water port and shipyard, and the town prospered. In 1858, Portsmouth became an independent city. Today, Portsmouth is a key port city, and is home to Norfolk Naval Shipyard, despite the incongruent name. Portsmouth also contains many well-known historical sites, including the Pass House.
Portsmouth Geography, Position, & Landscape
Portsmouth is a port city, and includes many shops, hotels, & restaurants. Portsmouth's landscape is a cityscape – it is an urban area and many construction projects are redevelopment projects, with deteriorated areas being demolished and bulldozed to create new shops, restaurants, and shopping centers. Portsmouth is home to a great deal of waterfront property, and due to its small size, most residential developments are compact dwellings.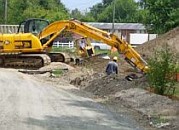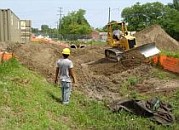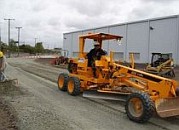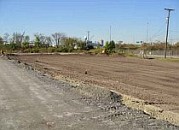 Portsmouth Excavation, Lot Clearing, Grading, Tree Clearing, Hydroseeding, & Site Preparation
Like neighboring Norfolk, Portsmouth has been engaged in various redevelopment efforts. As Portsmouth contains many historical areas, Portsmouth's actions have been of both redevelopment and preservation. As an example, after being closed for more than 10 years, the Hawthorn Hotel & Suites at The Governor Dinwiddie Hotel was renovated and reopened in 2005. Such renovation projects have put our services of excavation, lot clearing, and site development in high demand.
Premier Earth Shaping is a Portsmouth lot clearing, site development, grading, excavation, tree removal, and dirt moving contractor. We offer Portsmouth site preparation, excavation, land leveling, and hydroseeding services. If you have a Portsmouth construction project needing lot clearing, site clearing, excavation, or dirt grading services, call Premier Earth Shaping. We are an insured and certified Class A Contractor offering Portsmouth earthworks services including:
Lot Clearing

Excavation

Site Preparation

Tree Clearing

Grading

Land Leveling

Dirt Moving

Earthmoving

Bulldozing

Bush hogging

Hydroseeding

Soccer Field Construction

Drainage Systems & Ditch Digging

Golf Course Management

Basketball Court Construction

And More!
Get your FREE project quote for your Portsmouth construction project. Just click the button below to submit a request online, or call us. We would love to help you.
Sources: "City of Portsmouth, Virginia - History " portsmouthva.gov. 22 Nov. 2010 .
"Portsmouth, Virginia" Wikipedia, the free encyclopedia. 22 Nov. 2010 .

Franklin
Poquoson
& MORE!