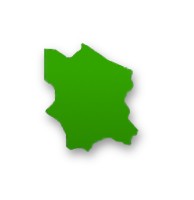 Norfolk, Virginia

Lot Clearing, Excavation, Grading, Site Development, Tree Clearing & more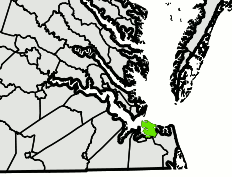 About Norfolk
In 1624, King James I of England made Virginia a Royal Colony, and granted 500 acres of land (which is now part of Norfolk) to a Thomas Willoughby. In 1670, England directed colonies to begin the "building of storehouses to receive imported merchandise. . .and tobacco for export." This directive made the city of Norfolk an important port city. Three years later, the Virginia House of Burgesses began construction of Half Moon fort, which is now Town Point Park.
Norfolk's strategic location attracted businesses, farms, and new homes on a grand scale. Norfolk soon blossomed into a trade center of the West Indies and a major shipping port for products from Virginia and Carolina plantations. In 1775, Norfolk was recognized as the wealthiest city in Virginia.
Norfolk continued to grow despite major setbacks, including the massive fire of 1804 and the razing of the city during the Civil War. The military build up during World War I and II helped Norfolk to see tremendous growth. Norfolk served as a indispensable port for naval operations and quickly became a major base for the US Navy. Following World War II, Norfolk began an annexation campaign which further expanded the city. Today, Norfolk houses the largest naval base in the world and is a vital part of Virginia's economy. Norfolk is the second largest city in Virginia, only behind Virginia Beach.
Norfolk Geography, Position, & Landscape
Norfolk is a port city bounded by multiple bodies of water, and includes a great deal of waterfront property. The city forms an integral part of the Hampton Roads economy, and houses Naval Station Norfolk, a vital base of operations for the Navy. Norfolk's landscape is largely a cityscape, with many urban areas including shops, hotels, restaurants, and closely-knit housing projects, but Norfolk does include small wooded and undeveloped areas as well. With its prime position as a naval port, Norfolk is a bustling city with many opportunities for continued growth and development.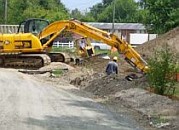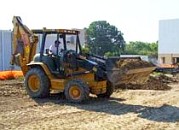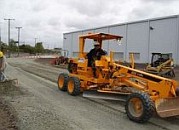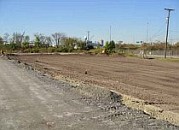 Norfolk Excavation, Grading, Lot Clearing, Tree Clearing, Hydroseeding, & Site Preparation
Norfolk takes pride in redevelopment efforts throughout the city that demolish rundown city blocks and neglected areas and replace them with new city blocks, new homes, and new stores & restaurants. The rebirth of downtown Norfolk is seen by many as a tremendous success. The rebirth of Norfolk has opened the door for many excavation, lot clearing, and site development projects.
Premier Earth Shaping is a Norfolk excavation, lot clearing, grading, site development, tree clearing, and earth moving contractor. We offer Norfolk site preparation, excavation, land leveling, and hydroseeding services. If you have a Norfolk construction project needing dirt clearing, lot clearing, site clearing, grading, or dirt moving services, call Premier Earth Shaping. We are an insured and certified Class A Contractor offering Norfolk earthworks services including:
Lot Clearing

Excavation

Site Preparation

Tree Clearing

Grading

Land Leveling

Dirt Moving

Earthmoving

Bulldozing

Bush hogging

Hydroseeding

Soccer Field Construction

Drainage Systems & Ditch Digging

Golf Course Management

Basketball Court Construction

And More!
Get your FREE project quote for your Norfolk construction project. Just click the button below to submit a request online, or call us. We would be honored to help you.
Sources: "Norfolk: History" City-Data.com. 22 Nov. 2010 .
"Norfolk, Virginia" Wikipedia, the free encyclopedia. 22 Nov. 2010 .

Franklin
Poquoson
& MORE!